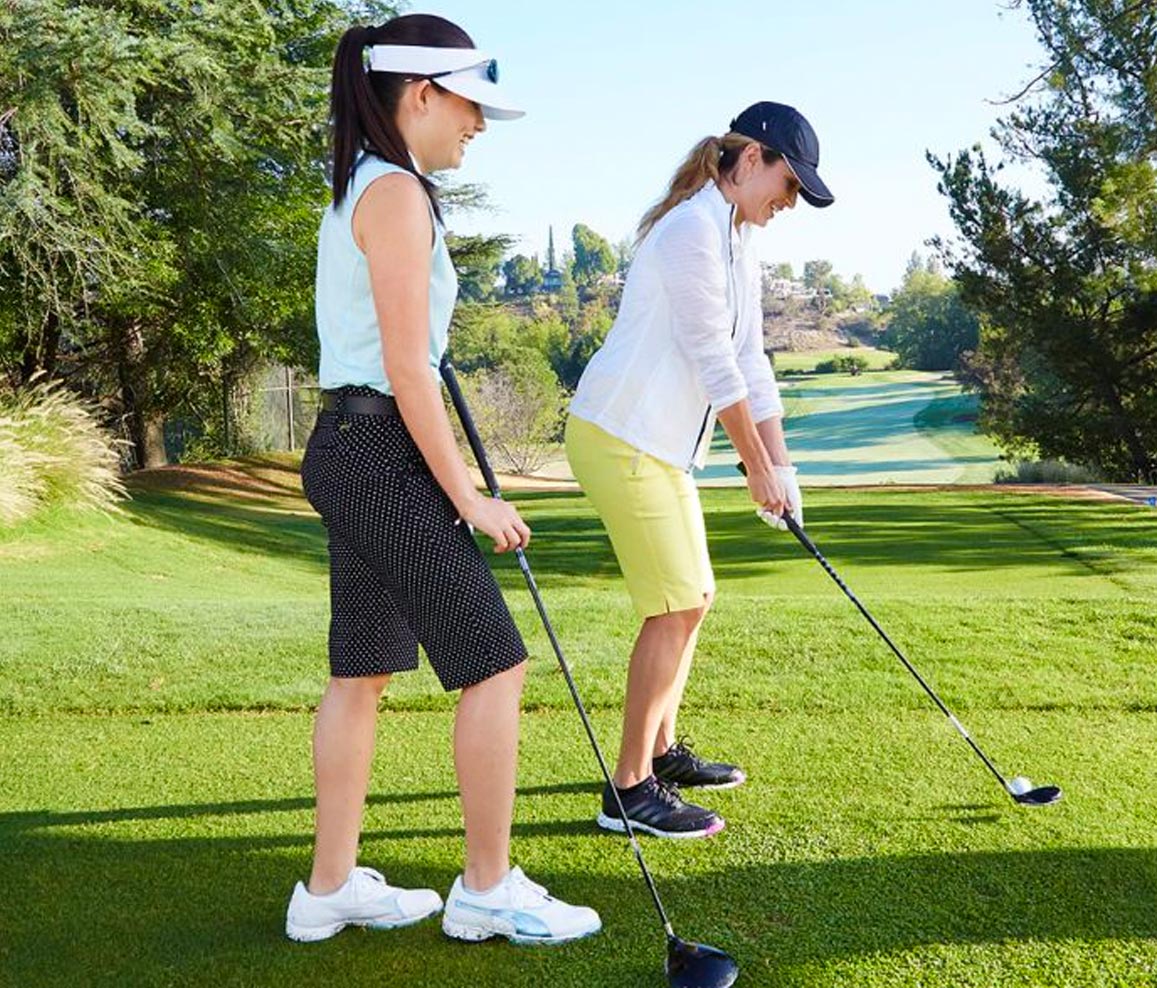 About Us
The inspiration for Swing Control came from a love of golf and fashion. Our skilled designers spent years turning "active wear" into "anytime" wear.
The colors! The prints! The stretch! The pretty details! Golf wear that can
be worn any-where on any-body!
We're so excited about Swing Control's styling, fit, slimming tummy control and exceptional quality.
Women are loving it all over the U.S. and Canada.
We know you'll love it too!